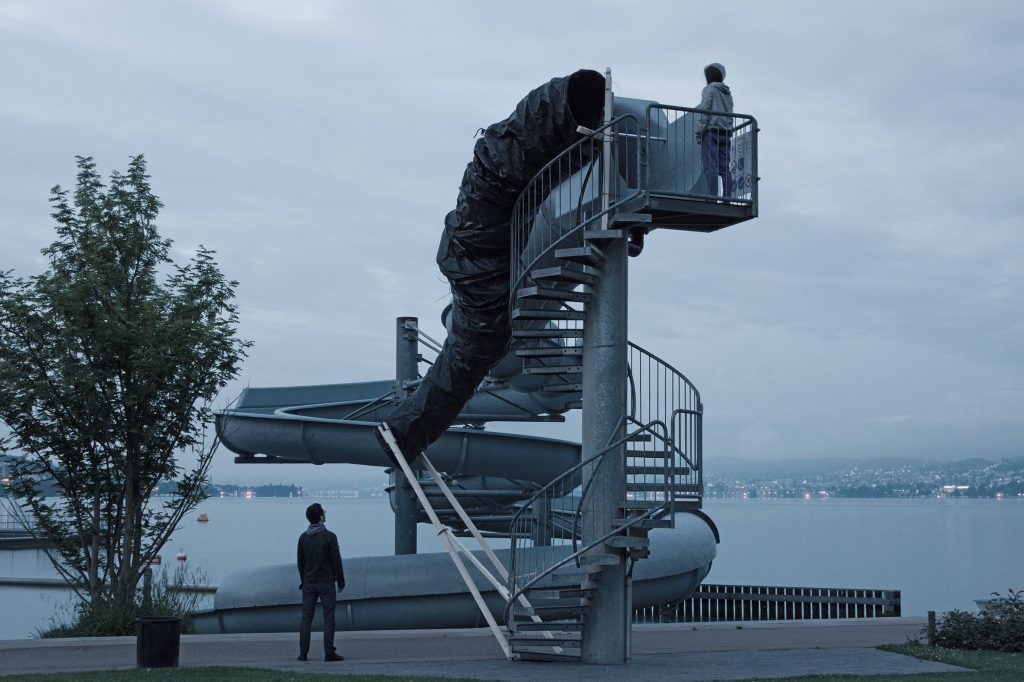 Unauthorized Intervention
Zurich, Switzerland, 2017
Object: pond foil, metal
Photos
An additional pipe is build on the water slide at lake Zurich. Standing on top of the stairs the visitor is given an alternative to the existing experience. The ride might be shorter, quicker and more risky but therefor more intense. However, the obvious shabbiness of the new pipe is irritating. For whom such a pipe is really built? Maybe for people who are used to have no alternative.
Commissioned by Millers, Zurich, Switzerland
Curator: Barbara Ellenberger