Armchair pedestal
2020
Covid 19 lockdown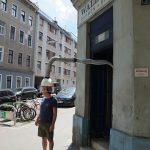 Mobile Mikroklimastation
2020
Interactive object for public space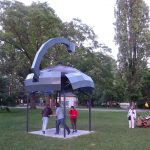 Kooperativer Dreh-Gong
2018
Interactive installation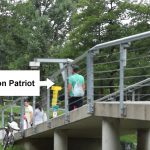 Patriotism on/off
2017
Interactive flag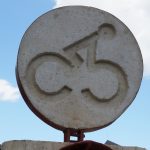 Surrogate Citybike Station
2015-17
Permanent installation
Hand mit Hebel
2016
Interactive foam hand
Kollektive Rüttelplatte
2015
Interactive vibration-plate for up to 20 people
Pilz/Planschrank
2014
plan chest, mushroom substrate, earth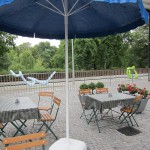 Ghost Terrace/Belvedere
2013
Metal, polyester, concrete, wood, plastic flowers.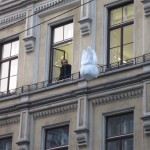 Tooth
2012
Styrofoam, acrylic laminate.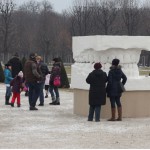 Monument of dental health
2012
Styrofoam, acrylic laminate.
Towan & Pete
2012
Acrylic laminate, photos.
Bistabilized Door
2010
Electro-mechanics, door.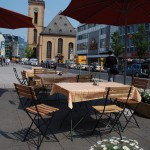 Ghost Terraces
2009
Temporary Installations Frankfurt, Germany and Lyon, France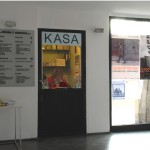 Kasa/Kiosk
2009
Installation, Bunkier Sztuki, Krakow, Poland
Volks-Shoeshinemachine
2008
Public shoeshinemachine for up to 20 people.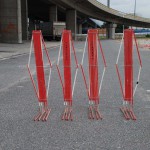 Barriers (Sparmassnahme)
2007
Wooden police barriers.
Sodamachine a and b
2006
Two sodamachines linked by GSM-Techinque.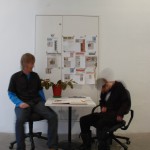 Office chairs
2006
Two chairs, electro mechanic.
Trashbin Splitting
2005 – ongoing
Half trashbin, Photo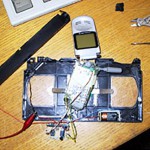 VHS+Trojan
2004
VHS-Cassette, mobile phone, chip.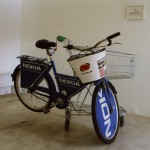 Combination
2003
Viennabike and Shopping cart.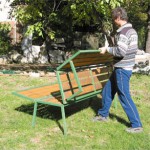 Folding parkbench
2002
Metal, wood.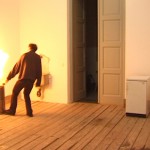 Trashburner
2002
Trashbin, propane burner.
Ejecting fridge
2001
Fridge, electro mechanic, floor sensor.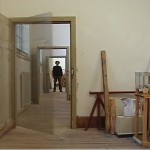 Doors
2001
Doors, rubberstrings, electric locks, switches.
Hit TV
2001
Television, electro mechanics.