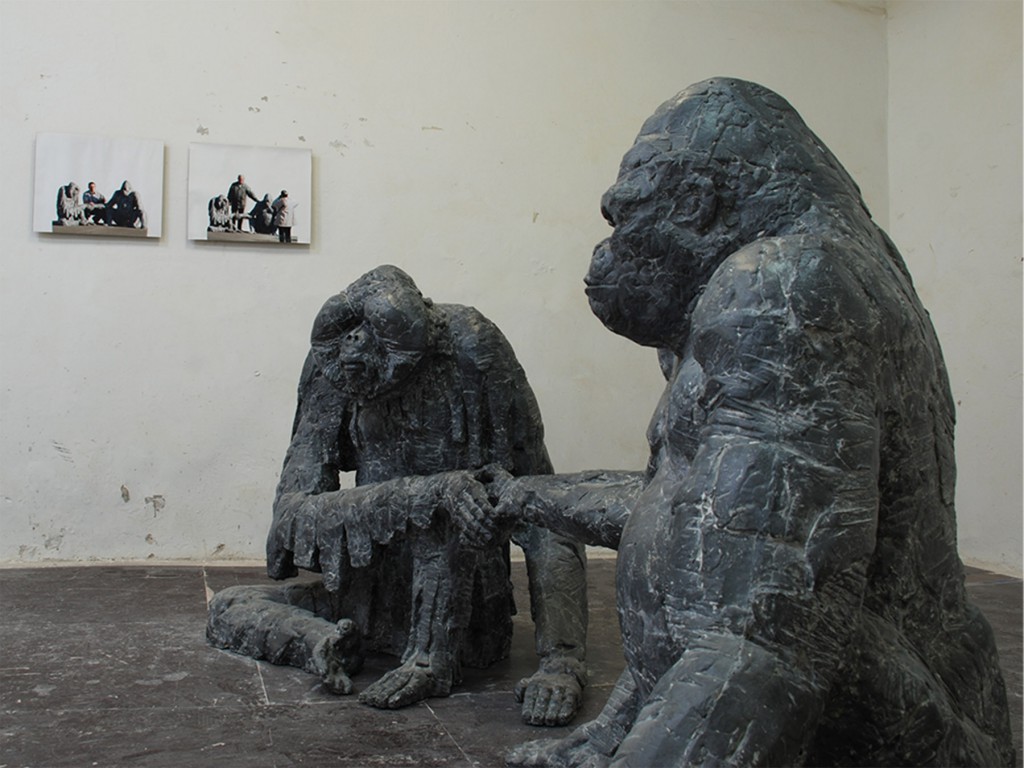 Towan & Pete
2012
Object (Sewacryl) 270x100x125 cm, Photos
Towan and Pete are two big apes (Pete is a Gorilla,Towan an Orang Utan), living in the zoo of Seattle. They grew up together in the seventies until the age of eight. Since then they haven´t met again (because it is too insecure). They are now in their fourties.
The object was placed in public space in Vienna, humans are posing and taking pictures.