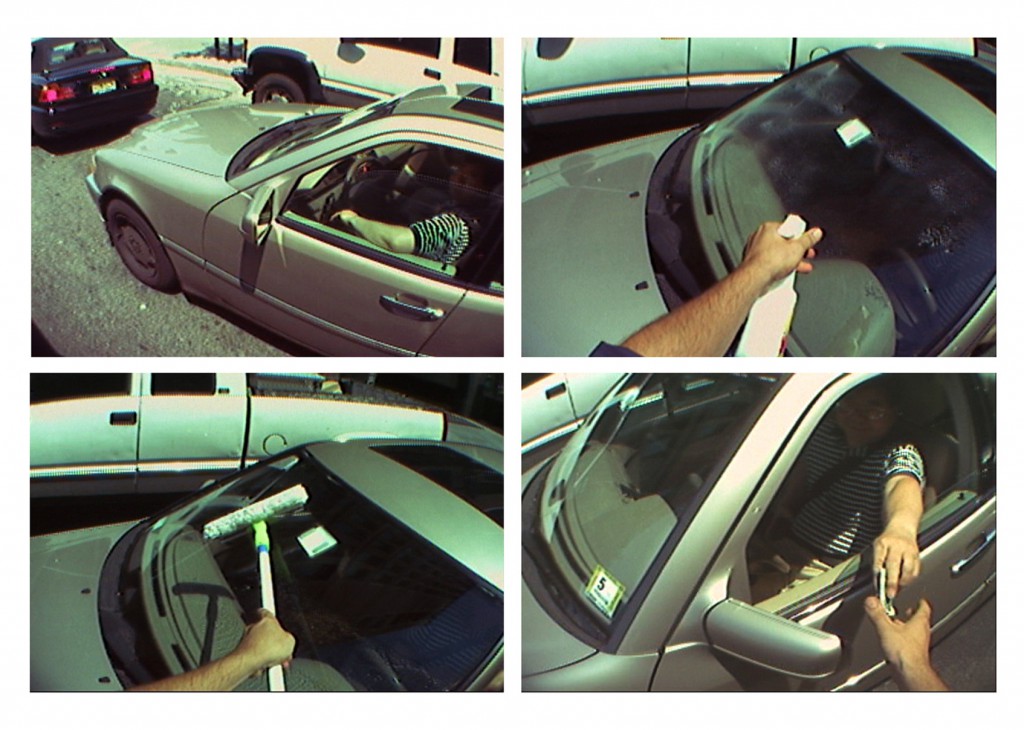 Service Active/Passive
Unauthorized Intervention, New York City, 2007
2 channel video, 4:3 with Sound, 10:35 min.
In video "Active" the artist works as a squeegee-man, cleaning windscreens at an intersection in Manhattan. In video "Passive" the artist encounters attendants in restrooms of middle-class restaurants. Money flows from cardriver through the artist to the restroom attendant.
video excerpt (1 channel)