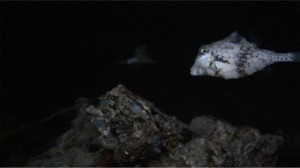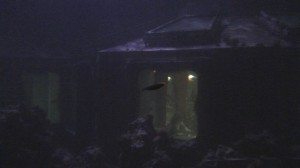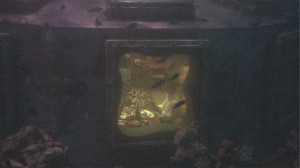 Red Sea Star
Eilat, Israel, 2007
Video 05:19 min. HDV 16:9
The video starts with a move through night-underwaterworld, corals, strange fishes, sand. A hostile,
impossible place for human beings. Then there is a light, a structure appears. The last outpost of human civilisation is a restaurant. The camera views through the window in the inside, before turning back into darkness.